Pytha 3D CAD Software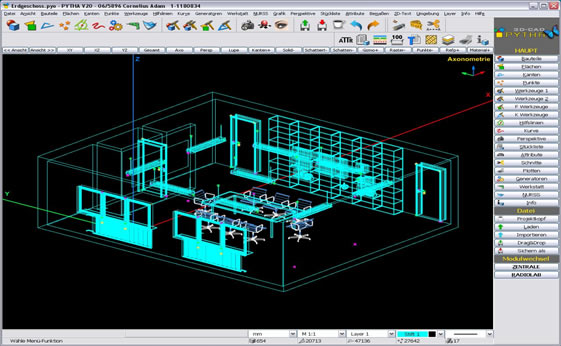 Surface Interiors is pleased to announce the recent upgrade investment and implementation of its new Pytha 3D CAD software design program.
Pytha is one of the leading software products in the woodworking and shopfitting industries.
Surface Interiors realized the features and benefits to using Pytha software was a must investment to our day to day running of our shopfitting business to help our clients build new stores and enable us to manufacture the latest modern joinery.
Some of the features outlined below
One-Stop 3D CAD Software Solution: PYTHA allows us to plan and model any design, make construction plans, give photorealistic presentations and manufacture seamlessly.
Quick and Easy 3D Planning
No limit to our freedom of design
Comprehensive 3D-libraries freely customizable
Direct Output of Part and cutting Lists
Ability to view all construction components ready for CNC machining
Connects with virtually any calculation software
Fast Real Time rendering in photorealistic quality